Withdraw Winnings in 60 sec
Unlimited Free Withdrawals Daily

Bank
Transfers

UPI
Withdrawals
More Reasons to Play Rummy & Win
Unlimited Free
Cash games

Zero fraud
guarantee

24/7 Customer Support to All
Delight in our Never Ending GameCash Rummy Offers
Adding cash on rummy app has never been so thrilling!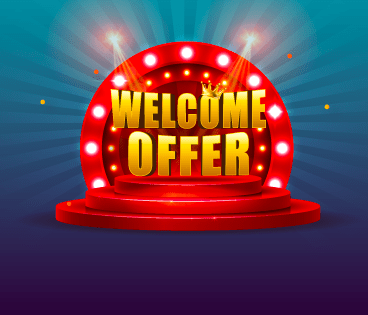 Ends in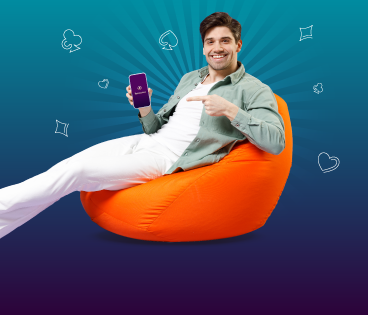 Ends in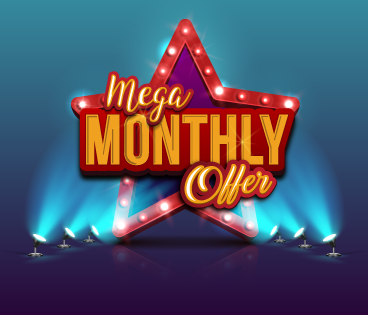 Ends in 
Trusted by 1 Crore+ Rummy Players
Made in India, for India!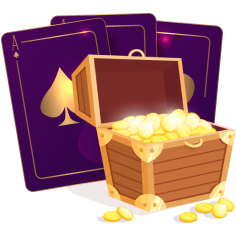 Unlimited Referral Cash
Earn upto ₹6000 GameCash everytime you refer a friend to RummyTime.
100% Safe & Secure Rummy App
Absolutely Legal & Safe. Made in India!
Please Note: Players from Telangana, Tamil Nadu, Assam, Andhra Pradesh, and Odisha are not allowed to play online cash rummy.
Learn how to play
Rummy Game
Rummy is a game that unites people of all ages. Be it your parents playing with their friends during festivals or you enjoying a game during game nights with your friends. Rummy has been bringing people together since its inception. And now, the world of online rummy is taking over.
Also, the game of rummy demands cognitive skills, smart strategy and practice to outsmart your opponents. Hence, for this reason rummy is called a game of skills which always guarantees excitement and fun.
Rummy Rules
If the question of How to Play Rummy has ever bothered you then you are at the right place. Rummy rules are simple and learning it with RummyTime is also easy.
The game is played by 2 or 6 players, and each player is dealt 13 cards. The objective of the game is to create sets and sequences with the cards in your hand. A set is a group of three or more cards of the same rank, and a sequence is a group of three or more cards of the same suit in consecutive order.
The game begins with a player drawing a card from the deck and then discarding one card from their hand. The next player can either pick up the discarded card or draw a card from the deck. The game continues in this manner, with players drawing and discarding cards until one player has created sets and sequences with all of their cards and declares the cards.
When a player declares, the cards are shown to the other players, and the other players must verify that the sets and sequences are valid. If the sets and sequences are valid, the player who declared wins the game.
Rummy Variants
Here are the rummy variants that our players love:
Deals: In this, you play a fixed number of Deals. It varies from 2-player 1-deal to 6-player 3-deals games. You get a fixed amount of chips at the start of a game. If you win a deal, you get chips based on the score of other players. Based on the variation you are playing, if you have the maximum chips at the end of the game, you win.
Pool: Your goal is to not breach a certain score. There are different variants of Pool rummy - Pool 61, Pool 101, and Pool 201. Played between 2-6 players, the winner of this game is decided when all other players (except the winner) breach a limit of points (61, 101, 201).
Points: Points rummy is fast and fun. In this variation of rummy, the aim is to keep your score as low as possible and declare before your opponent. On RummyTime, you can play Points games from ₹0.01 point value to ₹125 point value.
Once you start playing rummy online, you are likely to go for all 3 variants as all of them are equally entertaining and exciting.
Play Rummy Game on RummyTime
RummyTime is home to millions of Indian Rummy lovers. They enjoy an unmatched rummy experience with exciting offers and rewards. You get 200% GameCash on your 1st deposit and loads of other rewards when you sign up. The growth of RummyTime is fueled by the rapid adaptation of the internet throughout India and the penetration of high-speed mobile devices. What's online rummy without big rewards? RummyTime gives you loads of offers and rewards every day.
Scratch Cards, Spin the Wheel, and exciting add cash offers are live for you every day. Participate in leaderboards and you unlock many more rewards for you.
We make every effort possible to ensure a smooth gameplay experience for you. If you need any assistance, you can reach out to our 24x7 customer support team who are well versed in the world of rummy and are ready to assist in 5 different languages. So, whether you need help while adding cash or need some assistance with your withdrawal, we're always there for you.
Real Cash Rummy App
Real Cash rummy apps aka Real Money rummy apps have become increasingly popular in recent years, not just in metro cities, but in tier 2 towns, tier 3 towns and rural areas as well where rummy is a beloved card game that has been played for generations. These real money gaming apps have revolutionized the way online rummy is played, allowing players to play their favorite game anytime, anywhere, and even enjoy the excitement of the game while participating in it.
When you play on the RummyTime app, we make sure you get the best experience possible. Our fluid design makes the gameplay smooth and works well even in areas where there's low internet connectivity. Our rummy app has been crafted in a way that it's easier to understand, operate, and play.
RummyTime app also gives you the opportunity to play free cash games. You can enter these games with zero buy in and win in real money games. These free cash rummy games enable you to improve your skills and try out new strategies against other players. And if you want to play a free cash tournament, we have that as well.
How to Play Real Cash Rummy?
Rummy players need to follow these steps:
Download Rummy App and Complete the Registration: Players need to register on a rummy app by providing their basic details such as name, email address, and phone number. The gaming app can be downloaded in the form of a rummy APK file from the website by providing a phone number or from popular app marketplaces like App Store or Play Store.
Verification of the Account: Players need to verify their account by completing the KYC with the help of valid personal identification documents.
Make First Deposit: Players need to make a deposit to their account to play Real Cash Rummy. They can make a deposit using various payment options supported by the gaming platform.
Join a Rummy Game: Players can join a rummy game of their choice. There are different types of rummy games available, such as points rummy, pool rummy, and deals rummy.
Play the Game: Players need to use their rummy skills to win the game. The objective of the game is to form valid sets and sequences from the cards dealt with them.
Claim the GameCash: If the player wins the game, they can claim the GameCash.
In general these 6 steps are followed for the smooth game play of real money gaming. However, there may be some additional steps depending on the gaming platform.
Safe and Secure Online Rummy Game
When you play rummy in RummyTime, we make sure that your account details and money is safe with us. Safety of your data and fair gameplay is of utmost importance for us and below are a few certifications that display our intent-
ISO Certified - RummyTime is an ISO 9001:2015 certified gaming app. This means that our processes & services are top-notch and we follow strict practices and regular quality checks.
RNG Certified - RummyTime app is RNG (Random Number Generator) certified by iTech Labs, Australia. It means that it uses an algorithm to generate random numbers which ensure that all players get cards selected randomly from a well shuffled deck and are dealt with fairly by the system without any bias.
No Bot Certified - RummyTime is a "No-bot certified" app. This certification states that the app doesn't have any process, service or code that allows the usage of bots to control, mimic, assist, aid or override real player actions.
Safe Payment Gateway - You can deposit money to your RummyTime account through debit or credit card, UPI, and net banking. All our payment gateways adhere to PCI DSS (Payment Card Industry Data Security Standards). They follow a universal set of rules and regulations that are set by global entities like Visa, Mastercard etc.
It's time to download the RummyTime app and enjoy this amazing card game.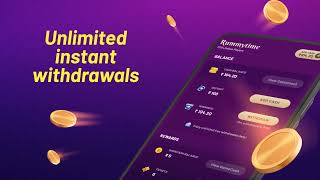 Rummy FAQs
How do I play rummy games on RummyTime?
Get started to play rummy in a few easy steps. Register with your contact number, create an account and get ready to experience the best of rummy.
RummyTime is now available only on Android; however, the iOS version will release soon.
Do I need money to play games on RummyTime?
Absolutely not! You can play rummy with real money as well as for free.
RummyTime has free games in all variants for those who don't want to play with money. For real money games, click on Add Cash in the app to add money in a few easy steps.
What all rummy variants are available in RummyTime?
RummyTime offers you Pool, Points, and Deal Rummy, available in 6-player and 2-player variants.
How can I add cash in my RummyTime account?
We offer multiple payment modes to add money to your RummyTime account. You can add money using Credit or Debit Card, Net Banking, UPI, and Wallets like Paytm. Don't forget to choose GameCash packs while adding cash – these GameCash packs are similar to cash-backs offered by us.
Can I withdraw money from RummyTime to my bank account?
Absolutely! Your money is safe with us. You can enter your bank account and IFSC and withdraw the funds into your account for FREE. All withdrawals are processed via IMPS. You can withdraw anytime, unlimited withdrawals daily, on all 365 days in a year, including bank holidays. All withdrawals are subject to successful KYC and platform policies. Request you to please read the platform policies for details.
Do you have a customer support team?
Yes, we have a dedicated customer support team, who are fluent in 6 different languages, available 24x7 on call or over email, all days a week. You can write to us at: support@rummytime.com or call us at 09513966060.
My deposit attempt failed but the amount has been deducted from my bank account?
If the amount has been debited from your bank account and the transaction has failed, the bank will refund it within 7-10 working days. Be assured that your money is safe and will be refunded to you within time.
Why is my withdrawal delayed?
If your withdrawal takes more than 6 hours to process, it would be due to some issue with your respective bank. For example, some cooperative banks generally take more time to process. In these cases, the banks ask us to wait for 72 hours before they can give us a definite answer. Be assured we will proactively reach out to the banks for resolution in these cases.
Why has my withdrawal failed?
The first reason could be incorrect IFSC code or account details, so please ensure you enter the right IFSC, bank account number and account name.
How does GameCash work?
Each time you play a cash game on RummyTime, up to 10% of the entry fee is added from GameCash to your account at the end of the game.
For example – If you have Rs. 10 GameCash and you play a Deal rummy game of Rs. 20, then 10% of Rs. 20, i.e. Rs. 2 GameCash is added to the balance when the game is over, irrespective of you winning or losing. Please note if multiple GameCash is pending, it will be released subsequently.
Can I play in Assam, Andhra Pradesh, Tamil Nadu, Telangana, Meghalaya, Nagaland, Sikkim or Odisha?
Users from Assam, Andhra Pradesh, Tamil Nadu, Telangana, Meghalaya, Nagaland, Sikkim and Odisha State are barred from playing cash games on RummyTime due to the restrictions under relevant applicable state laws.