India's most trusted rummy destination!
India's most trusted rummy destination!
24741 Players online
Unlimited Free Tournaments Everyday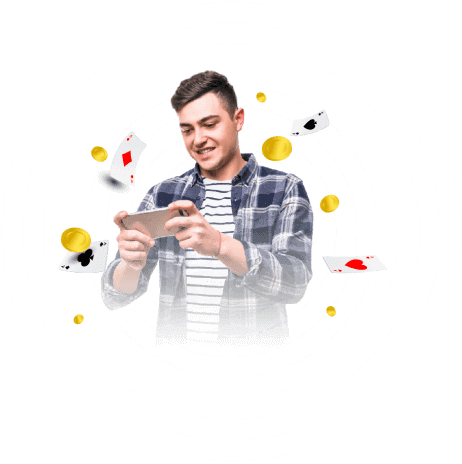 🔥 Limited Time Rummy Offer – Play unlimited FREE cash games
Withdraw Winnings in 60 sec
Free Tournament every 30 mins

₹4 lakh Saturday Mega Free tourney

Cash Tourneys
24X7
More reasons to join us & win
Unlimited Free
Cash games

Zero fraud
guarantee

24/7 Customer Support to All
Rummy Tournaments Information
Rummytime hosts a range of free or paid online tournaments based on your preferences! We take our motto seriously, 'One Love, One Game, hence all tournaments, be it free or cash, they are designed for one and all, and happen at frequent hours, spread across the entire day. Your skills are all that determine your chances of winning. So start by downloading the premium app right away and unveil the thrill.
What all tournaments does Rummytime host?
1. Free-roll Tournaments:
Are you new to rummy? Or hesitate taking chances? Well, then free-roll tourneys are a must -try!
Daily Free Tournaments: Avail them with zero deposit! They run daily at four different time intervals throughout the day viz., 10 am, 2 pm, 5 pm and 9 pm (Prime Time Free-roll), offering you real cash prizes upon winning!.
Prime Time Free-roll: The most lucrative of all the free daily rummy tournaments is the one that starts at 9PM everyday with the maximum pool prize of Rs.10,000. Up to 3000 players can register free of cost and win big!
Saturday Mega Free-roll: Begins at 9 PM every Saturday, Rummytime now promises to make every weekend better with it's massive free tournament. Maximum number of participants and the prize pool being as high as Rs 2 lakhs, we guarantee its fun and rewards!
2. Cash Tournaments:
Or as we call it the game of passion for rummy lovers, Rummytime brings life to the caption 'play big to win big'! Rummytime cash tournaments celebrate your passion for gaming and spirit of winning in a highly competitive and rewarding manner.
Those willing to join at lower value can opt for the 'All or Nothing' variant wherein 36 players can compete with an entry fee as low as Rs 10. Only one player wins at the end and goes home with the entire pool prize winnings.
Alternatively, you can also choose to play 'Fabulous Five' or 'Twelve Centurions' with higher entry fees but the prize pool is equally divided among 5 or 12 top players respectively, reducing the risk of losing it all.
Hence the cash tournaments are not just fun but pocket friendly too!
How to access online tournaments?
We believe that having a great time should come easy like winning a lot of money. Avail the tournaments in just few taps by following these steps:
Login with your credentials and click on the "Tournaments" tab on the lobby screen.
All tournaments (both cash and free-roll) are displayed here. Select the one that you want to join.
Click on the "Register" button to play the corresponding tournament.
Terms and conditions?
Final winnings are dependent on the number of participants within the tournament.
Players registered for the tournament are randomly allocated on the tables.
In case of any dispute regarding the selection of winners, Rummytime's decision regarding the same shall be final and binding.
Terms of service are applicable to all services offered on Rummytime.
In case of queries, contact our customer support team.
Trusted by 1 Crore+ Rummy Players
Made in India, for India!
How to Install Rummytime App
Step 1

Click the downloaded button and tap on 'OK'

Step 2

Click 'Open' on the downloaded app, and click on 'Settings'

Step 3

Tap on 'Allow from this source' and click on the mobile back button.

Step 4

Click on 'Install' and start playing.